Press Room
Need some material to write a story?
You've come to the right place. Scroll down and find all the content you're looking for.
Why Dubs?
We are currently subjected to more noise in our daily lives than ever before. Noise pollution has doubled in the last 10 years and Noise Induced Hearing Loss (NIHL) has become the third most common medical condition in America. More than 48 million Americans experience hearing loss, and 6 out of 10 of us are below retirement age.
The DUBS help to protect against hearing loss by tuning the world to a responsible level, without muting sounds or removing you from your environment.
What are the Dubs?
DUBS Acoustic Filters are the first advanced tech ear plugs using Dynamic Attenuation to deliver optimal hearing protection while preserving sound fidelity. The DUBS are a stylish and comfortable hearable ideal for any loud environment: from a concert to an airplane to a stadium to everyday city noise.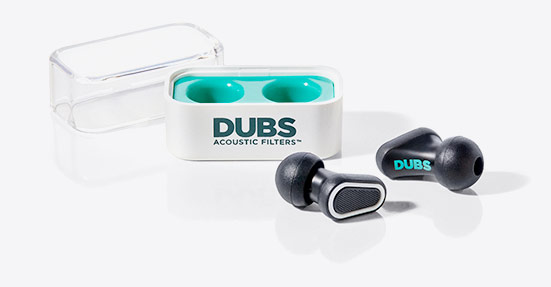 www.getdubs.com
#wearDUBS
Our Company: Doppler Labs
Doppler Labs is a wearable technology company with a primary focus on hearables. We are a team of creatives, engineers, technologists and business leaders who are dedicated to enhancing all aspects of the listening experience.